The Bloomfield Educational Foundation (BEF) held its 2019 Annual Awards Gala Dinner on May 3, 2019 at the Forest Hill Field Club in Bloomfield, N. J.  A sell-out crowd was on hand as eight athletes were inducted into the Bloomfield High School Hall of Fame that evening.  All proceeds benefited the Bloomfield Educational Foundation, a registered 501-c-3, supporting the Bloomfield Public Schools.
Also honored was Bloomfield District Teacher of the Year
Danielle Benevento
Recipient of The BEF Educator of the Year Award!
To view and purchase photographs from the evening, visit Anthony DiMatteo Photography. Desktop viewing recommended.
The program…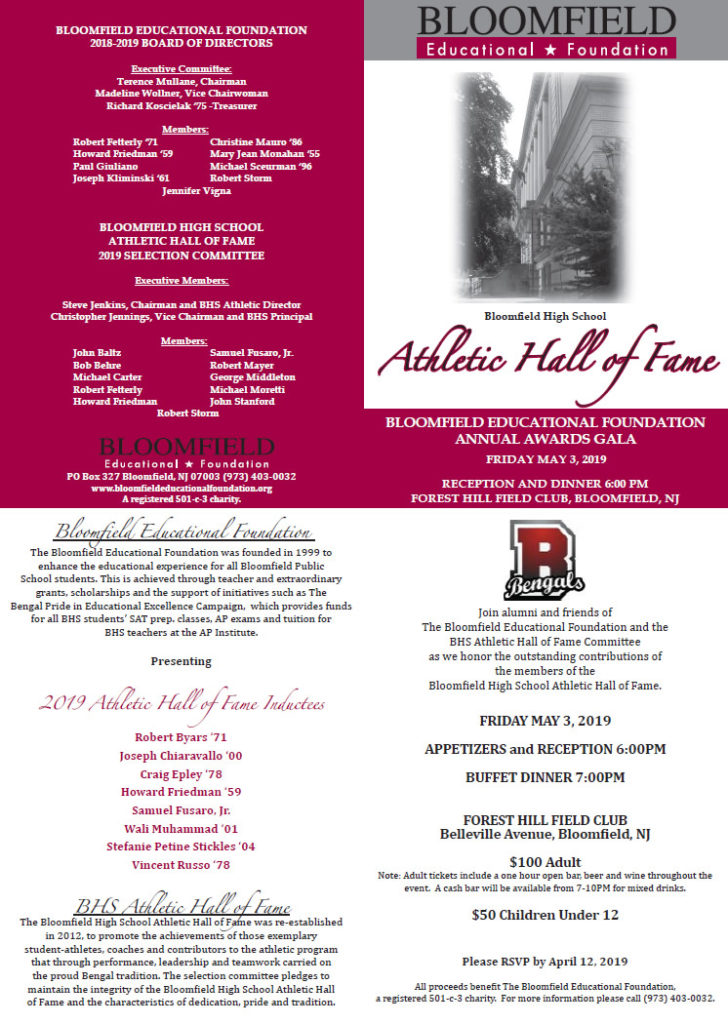 Official release…
Press Release – 2019 Gala Dinner Features Hall of Fame Honorees (DRAFT 2)