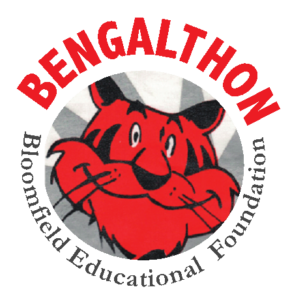 Bengalthon 2019
"Taking Care of Yourself from the Inside Out"
Funds raised will support The Bloomfield Educational Foundation for after school health and wellness programs.
Prizes awarded to the Top 10 Earners!
Free breakfast included
Free T-shirt
$10 minimum per student to participate
Submit by 10/11/2019 to be eligible for prizes!
Who: BMS and 6th grade students
Where: BMS field
When: Friday, Oct. 18, 2019 – 10:15 am Opening Ceremony
If you're a BMS student, please register and participate. 
If you're a BEF supporter, please contribute!