Take Your Shot for a Good Cause!
Unfortunately due to COVID-19 restrictions we will not have the 32nd playing of the Ted Jasieniecki Alumni Basketball Game – but your donations are still needed.
The good news is you can still participate by accepting the Free Throw Challenge! (Use the sponsor form at the bottom of this page to track your made baskets and your sponsors' contributions.)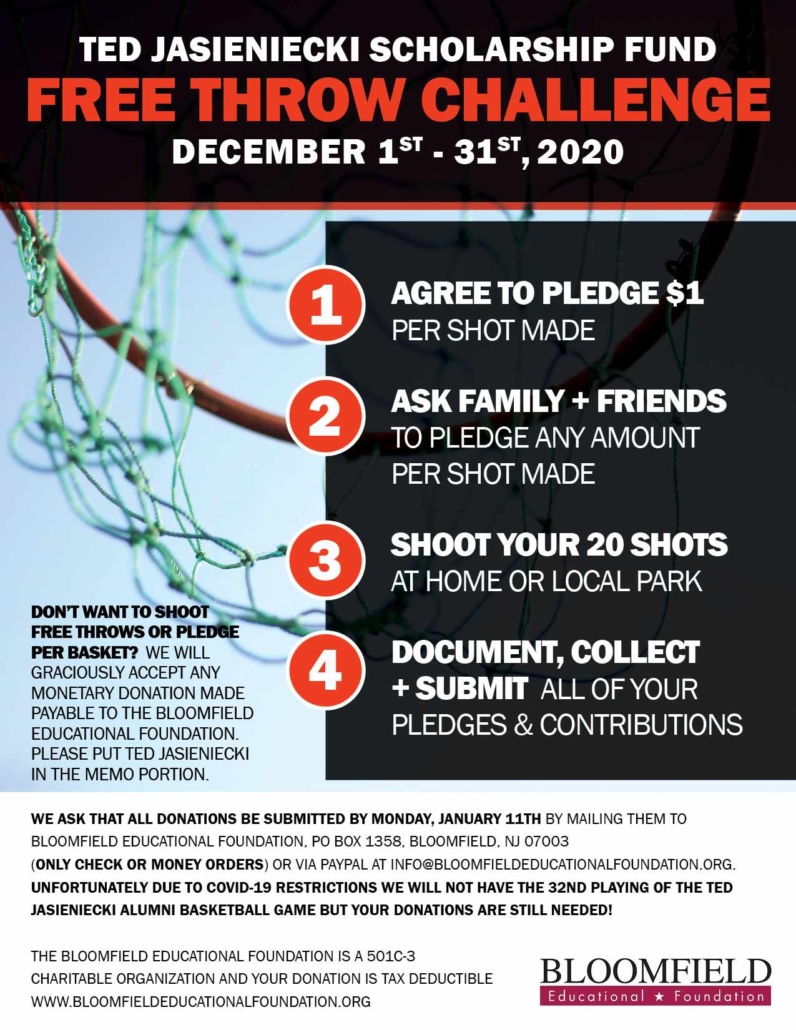 If you're prefer to make a donation online, please click below.
Please, we ask that all donations be submitted by Monday, January 11, by mailing them to Bloomfield Educational Foundation, PO Box 1358, Bloomfield, NJ 07003.

Sponsor Form – download and print
TJ-Free Throw Form