We enjoy sharing the achievements of our students and teachers who have benefited from BEF grants. If you're a teacher who has a success story to tell, please contact us.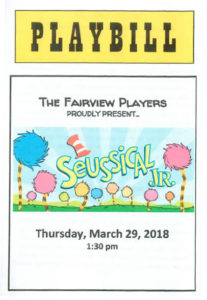 The Fairview Players
"I can't thank the BEF enough for providing me with this opportunity to give the students of Fairview Elementary an experience they will never forget. Without the BEF's support, all 40+ kids involved wouldn't have had an amazing day on March 29, 2018!"
-Sara Munson
Fairview Elementary Vocal/General Music