Anna Maria Martino to join Bloomfield High Hall of Fame, Class of 2023.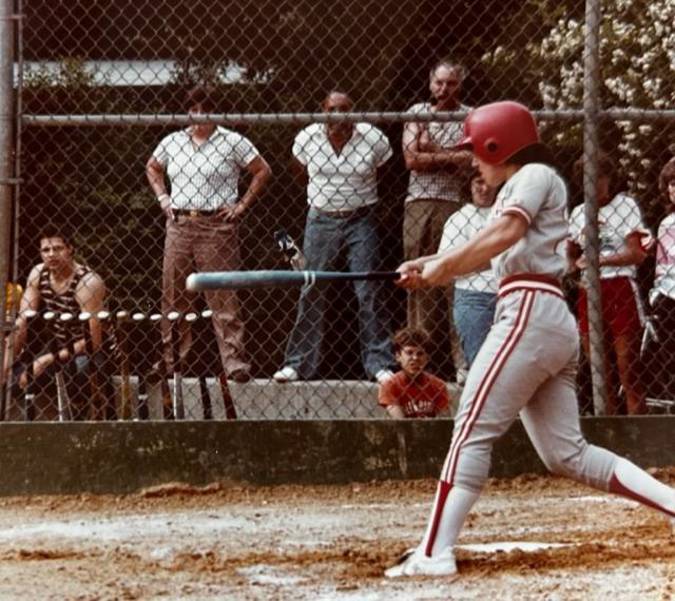 By Mike Lamberti, reprinted courtesy of TapintoBloomfield
BLOOMFIELD, NJ–Anna Maria Martino was graduated from Bloomfield High School some 40 years ago. Yet, her love for Bloomfield High School and the days she spent there, as a standout student-athlete, resonates well.
Martino will be one of six who will be inducted into the Bloomfield High Hall of Fame, Class of 2023, on April 27. She will join Mike Carter Sr., Charles Ace Woods, Michael Nazzaretto, Sarah Prezioso and Stephen Vahalla, Jr., as the newest HOF members.
The ceremony will take place at the Wilshire Grand Hotel, in West Orange. For more information on admission, click here.
A humbled Martino spoke eloquently about her times at BHS, and the Hall of Fame.
"I would like to congratulate all the other inductees on their accomplishment," she said, in a recent interview. "I'm proud to be among you. It is a real honor to be inducted into Bloomfield High School's Hall of Fame. I don't think I have words to express how much this means to me."
Family and friends are a big part of Martino's life. A wonderful athlete and tremendous student, those attributes have led to outstanding success in her life.
"Thank you to the members of the Committee for honoring me with what I will consider my greatest athletic accomplishment," she said. "Their recognition is truly appreciated.
"A special thank you – to my brother, Sal, for researching and organizing all of my athletic information and making this honor possible through my friend and teammate, Eileen Johnston Donatiello.
"My whole family has always been very supportive of everything that I have done, especially my brothers, Peter, Paul and Sal who have attended my games, coached my teams and bragged about me to their friends. My father, Pete, also coached me as a very young girl and attended many games, and I have very special memories of looking at his face after making a good play and seeing his pride shine through.
"Most importantly to me is my mother, Anna.  She made a deal with her boss that she would work through her lunch so that she could leave early on game days.  SHE NEVER MISSED ONE GAME!!!!  She is my biggest fan, and I am her biggest fan."
Induction into the BHS Hall of Fame means choosing that athlete's presenter. For Martino, that was an easy choice.
"There was no hesitation when asked who I wanted to speak on my behalf," said Martino. "Coach George Middleton was the only person, and I was ecstatic when he accepted my request which added to this honor even further."
Game day, as a Bengal, was, and continues to be special.
"My overall fondest memories of having gone to Bloomfield High School where game days – going to Angelo's for pizza with Eileen and the many concerts with Denise Vincente Tighe and Maria Tamburello Murphy. Also, some favorite memories from college were at Bumpers with my teammates, once again all game days and hanging out with Kim DeMeo Palmieri. I am so happy that they will be sharing in this day with me."
When Martino was in high school, Title IV was barely 10 years old. She remembers the progression of sports at Bloomfield High and in the community, for female athletics.
"I am grateful to have grown up in a town that had so much to offer in women's sports," she said. "I was supported and taught by many coaches in the Bloomfield Recreation Department, who offered wonderful programs. Later, I was fortunate enough to be guided by the many coaches, teachers and staff at Bloomfield High School. I especially owe a debt of gratitude to all of my teammates who have encouraged me to play hard, and improve my skills, while still having fun enjoying the game.
"The lessons that I learned from these coaches and friends when I attended Iona University, and participated in varsity softball and volleyball, are lifelong.
"I can't imagine my life without sports.  I truly played for the love of the game.  Through sports, I have made so many lasting friendships, and I appreciate every single one of them."
In high school, Martino lettered in field hockey, archery, softball and basketball. She was also captain of the basketball and softball teams. Her basketball coach in her final two years was the legendary James White.
Anna Maria was an All-County, All-Area and All-State softball player, as a center fielder, in her junior year. As a senior, she earned those accolades again, this time as a catcher.
After high school, she went on to attend Iona University, on a 4-year full academic and athletic scholarship. There, she was captain of the softball team and helped that program to a pair of MAAC championships, and was tabbed an MVP.
Martino also played collegiate volleyball and earned a bachelor's degree, and later, an MBA. She's been an Executive Pharmaceutical Sales Representative for 25 years, where she's earned numerous accolades.
Long-time Bloomfield High softball coach Bob Mayer was an assistant on George Middleton's staff when Martino played for the Bengals.
"Anna Maria Martino was a varsity player when I was the JV coach," recalled Mayer. "She was very athletic and a true competitor. We did practice together sometimes, and I remember her working hard, trying to always improve her skills.
"In her junior and senior years, she led the team in almost every offensive category. Junior year (1982), she was an outfielder that had a very strong arm, and covered a lot of territory.
"In her senior year, she was an outstanding catcher, who was co/team MVP along with our excellent pitcher, Jackie Vitiello. She also had a 2-0 record as a pitcher."