Multisport standout Charles Woods headed to BHS's Athletic Hall of Fame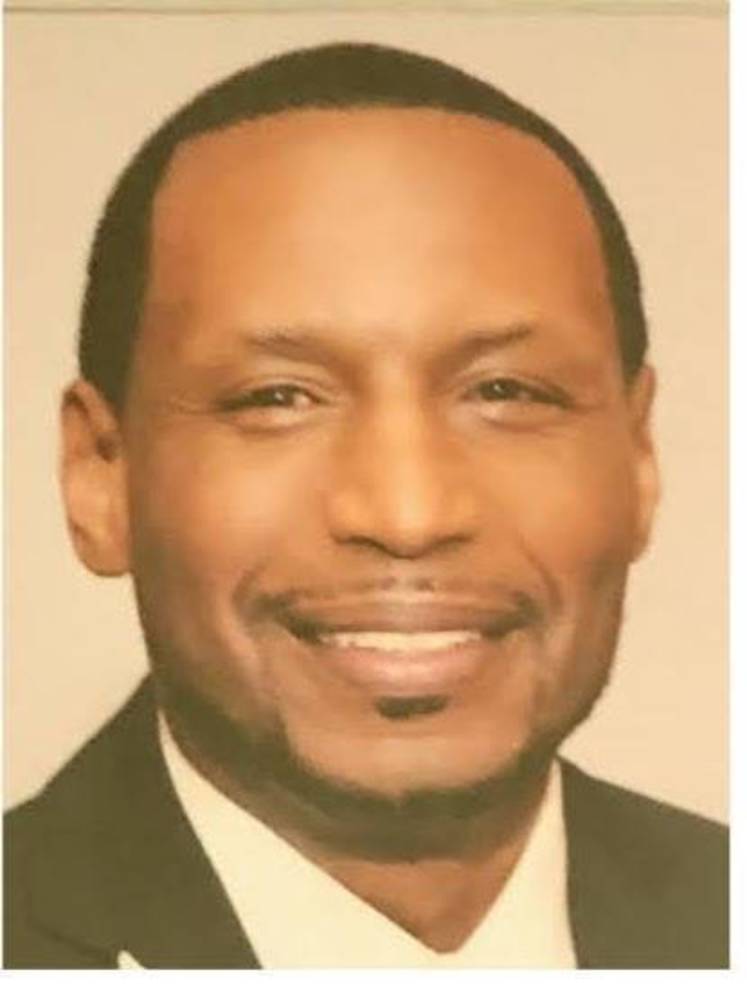 By Mike Lamberti, reprinted courtesy of TapintoBloomfield.
BLOOMFIELD, NJ–Forty five years after starring for multiple varsity sports teams at Bloomfield High School, Charles 'Ace' Woods has received 'The Call'.
Woods, a 1977 BHS graduate, will join five others being inducted into the school's Hall of Fame on April 27.
The ceremony will take place at the Wilshire Grand Hotel, in West Orange. For more information on admission, click here.
Woods was a marvelous football and basketball player for the Bengals. He started on the varsity football team from 1974-1976, and was a part of the first NJSIAA playoff team, in the fall of 1974, when the Bengals played Morristown at the Atlantic City Convention Center. Woods played free safety for the Bengals, and was also a team captain, in 1976.
When football season was over, he moved over to the basketball court, where he played on some tremendous teams for the Bengals, including the 1977 state sectional champions.
After graduating Bloomfield High, Woods went on to attend Cheyney University, in Cheyney Pa. There, he earned All-Conference honors for three seasons, on the gridiron, as well as All-American, Honorable Mention accolades.
In 2011, he was inducted into that school's Hall of Fame.
Woods was the captain of the 1979 Cheyney squad, which won a co-championship in the Pennsylvania conference.
"I was invited to try out as a walk-on for the Dallas Cowboys, and the New England Patriots," said Woods, in a recent interview. "I was a member of the Patriots' practice squad for two weeks, before getting hurt and let go. I also had a tryout with the (USFL's) New Jersey Generals in 1983."
Woods takes great pride in his life's achievements, and to now become a member of his high school Hall of Fame.
"While working part time, I went back to college to finish up, something that I started," said Woods. "While working full-time and going to school part-time, I was a husband, and a father. I graduated from college in 1998 with my bachelors of science degree in Business Management, from Jersey City State University (now called New Jersey City University)."
Woods worked for 30 years in the pharmaceutical industry.
"I rose from the ranks of operator, team lead, supervisor and Department manager for Abbott Laboratories," said Woods. "I am now retired."
He has been married for 30 years to his love and best friend, Patricia.
"I have a son, Charles Royell Woods, and he is an alumni of Bloomfield High School, class of 2012," he said.
Growing up in Bloomfield was a great experience.
"When my family first moved to Bloomfield, back in the early '70s, we were welcomed into the community," said Woods. "We have enjoyed being a contributing part of the Bloomfield community. We still live in the township of Bloomfield to this day.  I have enjoyed coaching little league baseball and basketball in the township, while my son was growing up here."
Outstanding athletic ability was also a part of Woods' background.
"I came from an athletic family," he said. "My mother Bernice, who was a single parent, played softball for the local women's league, and she was my biggest fan. My sister Cheryl ran track for Bloomfield High, and she still holds the 100-meter record, after 45 years.
"She also was the captain of the varsity cheerleaders, in 1978. My younger sister Carolyn played softball too."
Life's lessons were well learned for Charles.
"The town of Bloomfield, and the game of football, has taught me a lot of life lessons that I have never forgotten," he said. "I have always used that, throughout my career and life. I have met, and still have some lifelong friends that I value, starting from my elementary school Fairview, followed by South Junior High School, and (ultimately) the senior high school."
Bloomfield, of course, prides itself on its athletic alumni being a Bengal for life.
"I am truly honored to be recognized as one of the many outstanding athletes that has come through this town," said Charles. "One thing I love about the town of Bloomfield was its rich tradition in athletics. To be recognized as one of its top athletes is a dream and honor for me.
"I always was proud to be a Bengal, and I always worked hard to represent the town, and I am very happy to be part of It's legacy. To be chosen, and nominated, and inducted into the Bloomfield Athletic Hall of Fame is a honor and one of the biggest thrills of my life.
"Thank you to the Bloomfield Athletic Hall of Fame Committee, and Coach (Mike) Carter."