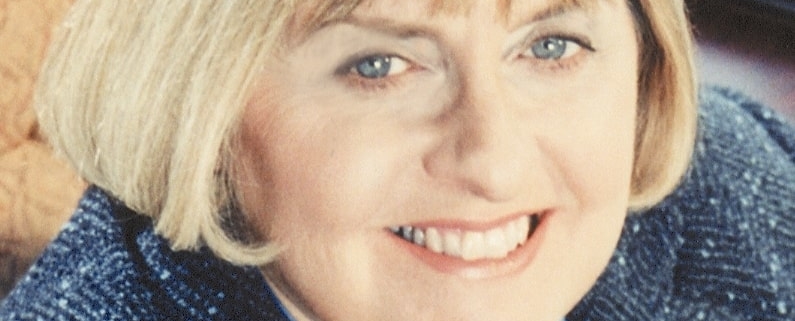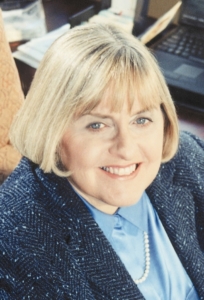 It is with sadness that we report a most generous scholarship benefactor, Candace (Candy) Straight, died on June 13 at Hackensack University Medical Center after a short illness.  She was 73.
During Straight's freshman year of college in 1966, her father, Leroy O. Straight, died at age 43.  She spent much of her life as a devoted daughter and sister.  She left her full-time work in New York in the 1990s to take her younger brother, Dwight, who was intellectually disabled, on trips across the world before his death in 2000.  Her mother, Dorothy – affectionately referred to as "Mother" by national and local political leaders – died in 2007.
After her graduation from Wilson College, Straight persevered to get a job on Wall Street.  She worked at Banker's Trust while earning her MBA from New York University and rose from an entry-level analyst job to the position of vice president.
Straight held positions with Fortune 500 corporations like Merck & Co.  She was a principal at John Head and Partners, a merchant bank that specialized in the insurance industry.
Straight was nominated to the New Jersey Sports and Exposition Authority by Gov. Christine Whitman and served from 1994 to 2003, during the heyday of the authority, and spent seven years as vice chair.  Gov. Thomas Kean appointed her to the Public Employees Retirement System board in 1982 and she held the post for six years.
In 2010, Gov. Chris Christie named Straight to the Rutgers University Board of Governors.  She held that post until 2016.  She was part of the team that negotiated legislation in 2012 to realign Rutgers, Rowan University, and the University of Medicine and Dentistry of New Jersey.
Straight also served on the Wilson College Board of Trustees.
She served as a trustee of the New Jersey Network Foundation and as president of the Financial Women's Association of New York.  She was a director of the ERA Foundation.
Straight became involved in the movie industry about seven years ago when she became concerned about the shortage of women in Hollywood.  She served on the board of Rebelle Media, which was committed to making films and television shows centered around women characters that were written, directed and produced mostly by women.
Her first investment was in Equity, a financial thriller film that received largely positive reviews and was the first feature film about women on Wall Street.  A political thriller, An Acceptable Loss, starring Jamie Lee Curtis and Tika Sumpter, premiered in 2018.
A documentary on the Equal Rights Amendment that she co-produced is expected to be released this year.  Tainted Dreams, a soap opera she produced, earned Daytime Emmy Award nominations for Straight in 2014 and 2017.
At the time of her death, Straight was a director of Neuberger and Berman, a multi-billion dollar mutual fund.  She had served as an advisory director of Securitas Capital and on the board of Drake Holdings, Integon Corporation, Montpelier Re, Providence Washington, National Atlantic Holdings, and Summit Global Partners.   She had served as president of Integon from 1990 to 1992.
An avid sports fan, Straight often expressed pride in the successful athletic careers of family who were Bloomfield sports legends.
Her uncle, Frank Tripucka, was the quarterback for the Denver Broncos and Detroit Lions during a fourteen-year professional football career.  Six of her cousins played Division 1 sports, including Kelly Tripucka, a former Notre Dame basketball star who played in the NBA for the Detroit Pistons, Utah and Charlotte Hornets.
Straight is survived by her two aunts, Randy Tripucka and Frances Martin, her nine cousins, and a multitude of close friends.
Straight felt very strongly about the power of education as a way to change lives for the better.  To that end, she funded BEF scholarships each year since 2014, to seniors heading to Rutgers University, Newark and to those heading to Rutgers, New Brunswick.  To date, 20 BHS graduates have benefited from her generosity.
https://www.bloomfieldeducationalfoundation.org/wp-content/uploads/2021/06/straight-headshot-min.jpg
1170
795
NJBEFAdmin
https://www.bloomfieldeducationalfoundation.org/wp-content/uploads/2015/04/BEF-300x61.png
NJBEFAdmin
2021-06-25 11:53:58
2021-06-25 11:53:58
Candace Straight '65 Generous Scholarship Benefactor to the BEF, Dies at 73