Softball star Sarah Prezioso prepares for induction into the BHS Hall of Fame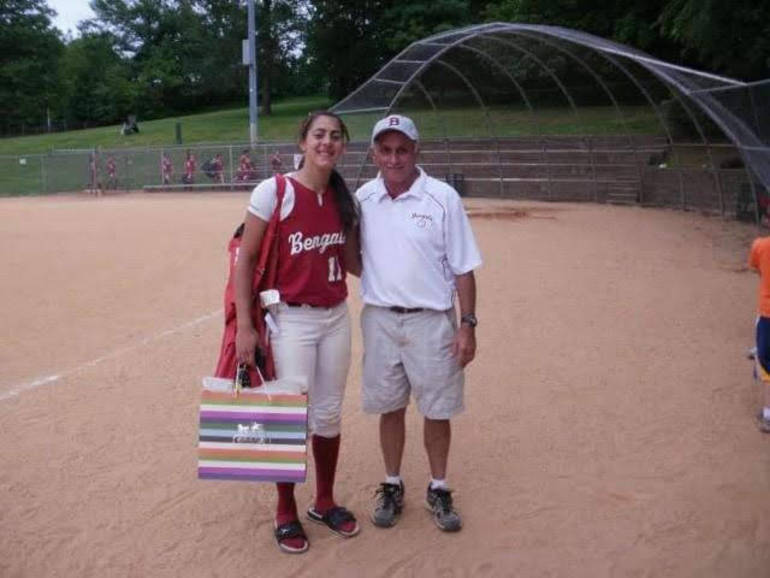 By Mike Lamberti, reprinted courtesy of TapintoBloomfield.
BLOOMFIELD, NJ– Sarah Prezioso's softball career at Bloomfield High was indeed legendary.
Prezioso, a 2010 graduate of Bloomfield High, will be one of six student-athletes to be enshrined into the school's 2023 Athletic Hall of Fame.
Sarah joins Mike Carter, Sr., Charles Ace Woods, Michael Nazzaretto, Anna Maria Martino and Stephen Vahalla, Jr., as the newest HOF members.
​The ceremony will take place at the Wilshire Grand Hotel, in West Orange. For more information on admission, click here.
Prezioso has been praised by her coaches, most notably BHS softball coach Bob Mayer, as well as opposing players and coaches for her skill.
And recently, Sarah had the chance to reply to those accolades, with some sincere thoughts.
"I am super grateful, thankful and honored to be nominated for the Hall of Fame," she said during a recent interview. "Bloomfield High has really paved the way for me to compete in college, and professionally.
"Whether it was my teachers, counselors or the athletic department, everyone was always extremely supportive, helpful, motivational and a pillar of my softball career."
Prezioso's admiration for Mayer speaks volumes.
"Mr. Mayer has truly been an important part of my life, and softball, at Bloomfield High," she said. "He had seen my potential at an early age, and provided me the opportunity to start on the varsity level, as a freshman.
"Whether it was giving me advice, keeping me calm during important games, letting me make crazy plays at practice, or pitching to us live, and knowing he subtly tried to strike us all out, I knew he always had my best interest in mind."
Mayer was Bloomfield's long-time head softball coach. He retired that role following the 2022 season, but will remain with the program as an assistant coach this coming spring. Bob was also Bloomfield High's girls soccer coach for many seasons.
"Mr. Mayer, along with his assistant coaches through the years, including Anthony Nesto and Megan Schaffer, were all coaches that helped make the years enjoyable," said Prezioso. "My teammates were really my rock through it all.
"Every single person on my team has impacted me, in one way of another, and I can never thank them enough. I still keep in touch with most of them, and they are friends forever."
All six Hall of Famers for 2023 all pointed to the significance of graduating from Bloomfield High.
"Bloomfield always holds a special place in my heart," said Prezioso. "It's my home, some of the best years of my life were because I went to Bloomfield High School, and I wouldn't change a single thing."